Jan 18th, 2019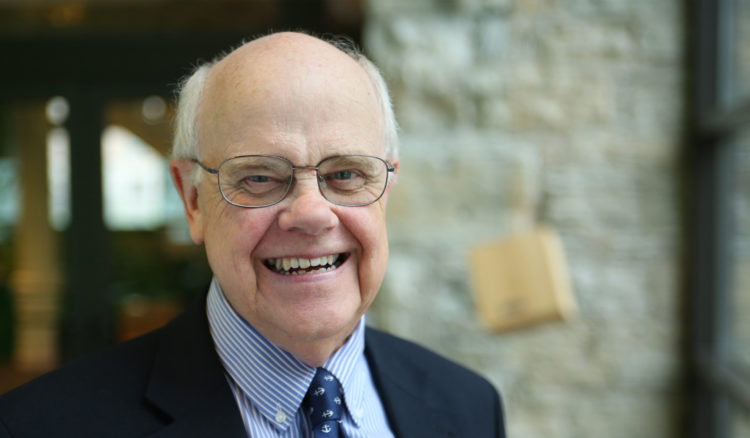 Partners and Friends of the Southwest Minnesota Housing Partnership,
As you probably know, our founding CEO Rick Goodemann retired on January 1st after 26+ years of serving our organization, our communities, and the families and businesses who call Southwest and South Central Minnesota home.  We are grateful for Rick's leadership, his innovation, and especially his original vision for this fantastic organization.
On behalf of the Board of Directors, I am pleased to announce that George Brophy has been hired as our Interim Chief Executive Officer.  George started in his role with the Partnership on January 3rd.
For those of you who have not met George, he is a seasoned leader with significant experience in economic development, business planning, organizational development, governance, teaching, volunteer engagement, and program development and management.  Most recently, George was President/CEO of the Development Corporation of Austin for 20 years.   He is currently an instructor at St. Mary's University where his focus is on business, economics, strategy, and leadership.
George has a BFA degree in Industrial Design from the University of Illinois and a Master of Urban and Regional Planning degree from the University of Pittsburgh, and he is a graduate of the Management Executive Program at the University of Minnesota.  He was also a Lieutenant in the US Navy.
In collaboration with our Leadership Team, George will lead our amazing staff as we enter the next chapter of the Partnership's history.   Our search process for a successor CEO remains in full force, led by our Search Committee and our search team at Cohen Taylor.   As board chair, I can personally assure you that the board considers the duty of selecting our next CEO as one of the most important things we will ever do as a board.
During this time of continued search for our successor CEO, the Partnership will continue to deliver the same high level of quality service, innovation, and impact that you know us to deliver.  We have an amazing passionate staff, a dedicated and engaged board, and countless incredible partners; and together, we will continue to advance our mission to "create thriving places to live, grow, and work through partnerships with communities".
George can be reached at ceo@swmhp.org or (507) 836-1602.
If you have any questions, please do not hesitate to contact me.   THANK YOU for your continued support, our continued relationship, and most importantly, your continued trust in the Southwest Minnesota Housing Partnership.
Scott Marquardt
Board Chair
ScottM@swifoundation.org