About SWMHP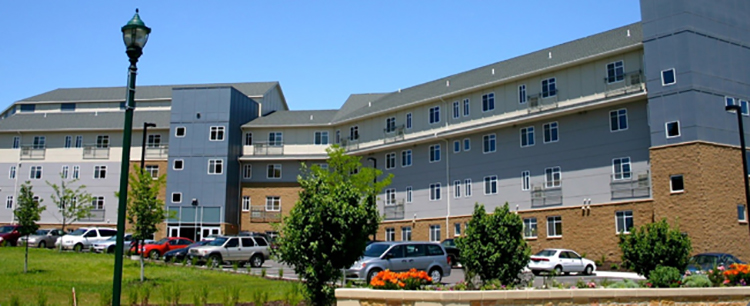 The Southwest Minnesota Housing Partnership is a non-profit community development corporation serving communities throughout Southwest and South Central Minnesota.
MISSION & VISION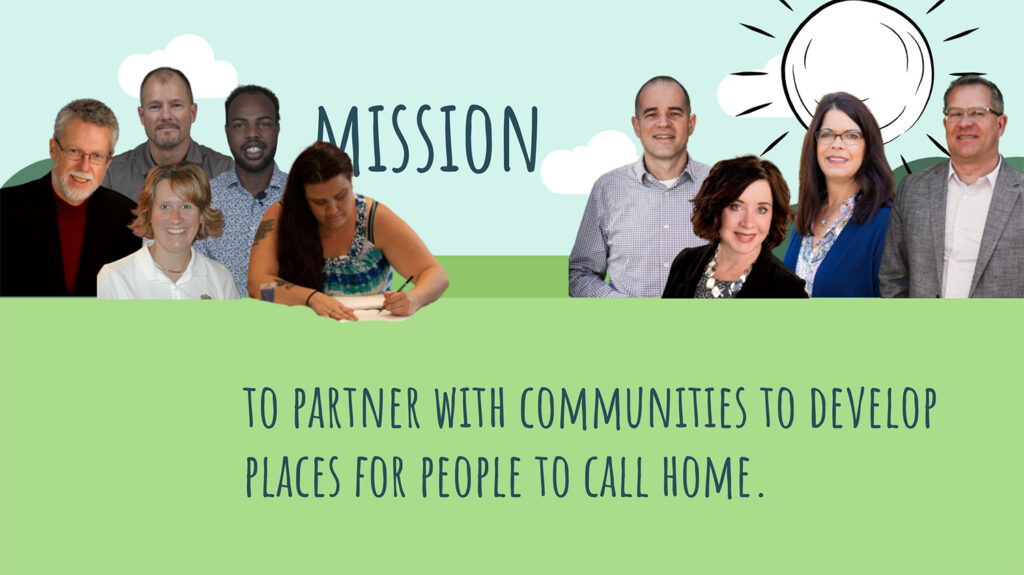 We partner with communities to develop places for people to call home. Our vision is for Southwest Minnesota to be a place where every person has access to a welcoming home, and every place has a thriving and equitable community. We do this by promoting and delivering a high quality comprehensive menu of housing services and products, including:
Community Planning & Technical Assistance
Homeownership Assistance
Community Building & Engagement
Land Development & Redevelopment
Housing Preservation & Rehabilitation
Single Family Housing Development
Multi Family Housing Development
Housing Assessments & Inspections
Supportive Housing Services
VALUE STATEMENTS
We believe in…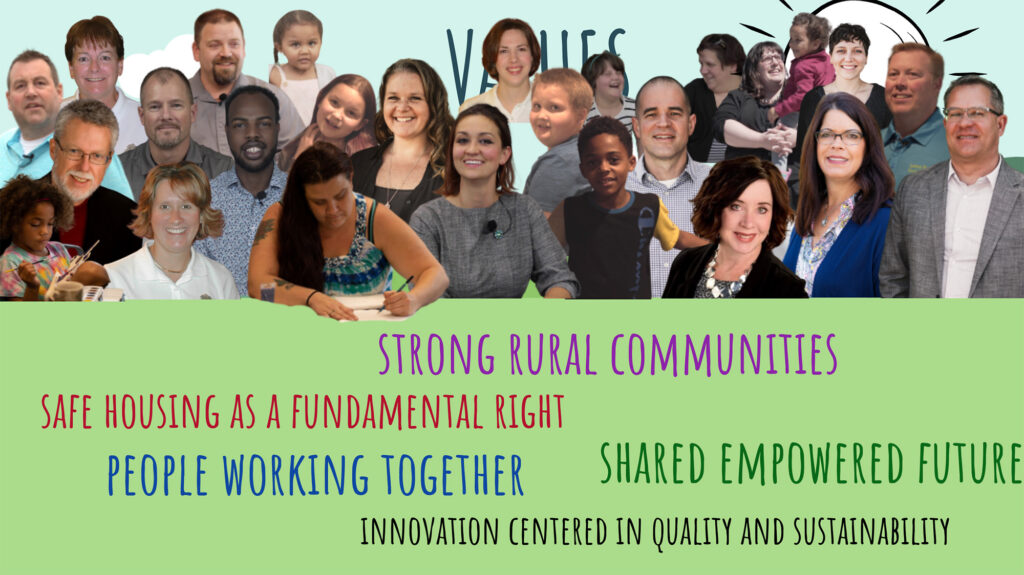 STRONG RURAL COMMUNITIES
Investment in rural communities contributes to economic, social, and family stability across our region, the state, and the nation. 
SAFE HOUSING AS A FUNDAMENTAL RIGHT
A stable family requires a supportive home. A stable community requires accessible and welcoming neighborhoods. Strong economies require ongoing shared investment in homes, neighborhoods, and communities. 
SHARED EMPOWERED FUTURE
Communities have the right to determine their futures and engage partners to bring their visions to life. Neighborhoods are strengthened by diversity, creating strong and sustainable communities. 
INNOVATION CENTERED IN QUALITY AND SUSTAINABILITY
A focused investment on high quality services assures the long-term health of rural communities across our region. Dignity and pride in communities are advanced by community planning, design, building, resident services, and sustainable resource management. 
PEOPLE WORKING TOGETHER
Staff and volunteers who create a desired future for the people we serve are critical to long term success in collaboration with private, governmental, and community partners. 
STRATEGIC PRIORITIES
Balancing Strong and Meaningful Services – Assuring sustainability and purpose in our services provided to families and communities.

 

Connecting to Communities – Active community engagement in projects and services.

 

Strengthening Internal Capacity – Investing in leadership, employee engagement, core competency, and governance.

 

Creating Brand Identity – Framing and defining the role of the Partnership.

 

Leveraging Philanthropic Support – Define and evolve the partnership with philanthropy to meet community goals.

 
History
SWMHP is Formed

SWMHP is formed and within a month a tornado devastates the communities of Chandler and Lake Wilson. SWMHP assists in securing over $2,000,000 in recovery funds that are used to rehabilitate 34 homes and reconstruct 5 units.

National Association of Development Organizations Innovation Award

SWMHP receives the National Association of Development Organizations Innovation Award.  SWMHP also begins to work with communities on the development of multifamily units through tax exempt bonding.

Flood Disaster Relief

SWMHP assists with recovery efforts in a 12-county flood disaster.  SWMHP also begins homebuyer education and mortgage counseling efforts.

SWMHP Builds First Home

SWMHP constructs its first single-family home.

New Office Building in Slayton

As SWMHP and the Southwest Reginal Development Commission continue to expand, the agencies begin plans to construct a new office building in Slayton.

SWMHP Develops First Low Income Housing Tax Credit Project

Willow Court Townhomes in Worthington is developed as SWMHP's first Low Income Housing Tax Credit project.  SWMHP also develops its first subdivision in Montevideo.

Award of Excellence for Flood Recovery Efforts

SWMHP receives the Award of Excellence for Flood Recovery Efforts from the Minnesota Recovers Task Force.  The agency also receives the Maxwell Awards of Excellence, Honorable Mention for the Sunrise Village project in Jasper, a senior housing development.

Windom Apartments

SWMHP completes its first multi family preservation project, the Windom Apartments.

SWMHP Begins the Parkway I Subdivision

In partnership with the Marshall Economic Development Authority, SWMHP begins the Parkway I subdivision, its first Building Better Neighborhoods subdivision involving substantial employer donation.  The Schwan Food Company provides $423,500 for the project, which created 82 single family lots and 48 rental units.

Green Technology

SWMHP completes its first single-family home incorporating green technology in Nicollet Meadows subdivision in St. Peter.

10 Year Anniversary

The SWMHP celebrates ten years of providing affordable housing opportunities and receives the Pauline Carlson Award for Excellence in Development.

Model Project Award

SWMHP receives the Model Project Award from the Greater Minnesota Housing Fund for the Nicollet Meadows subdivision.

First Historic Preservation Project

SWMHP becomes a chartered member of the NeighborWorks America network.  SWMHP completes its first historic preservation project, Grande Apartments in Olivia.

Funding Awards

SWMHP receives two funding awards to address lead hazards in Blue Earth County and a multi county effort sponsored by Jackson County.  This effort removed lead hazards from 77 homes.

Viking Terrace

SWMHP receives the Economic Development Association of Minnesota award for Best Housing Initiative.  Renovation also begins on Viking Terrace, our first multifamily property that will incorporate substantial green technology as well as supportive housing units.

Partnership with the Minnesota Department of Corrections

Viking Terrace is a finalist for the Minnesota Environmental Initiative Awards, Green Building & Development.   SWMHP establishes a partnership with the Minnesota Department of Corrections to create an Institutional Community Work Crew to assist in building and rehabilitating housing.

Multifamily Rental Housing Partner of the Year Award

SWMHP receives the Partners in Affordable Housing, Multifamily Rental Housing Partner of the Year Award from Minnesota Housing.

Achieve Homeownership

SWMHP and Three Rivers Community Action join together to create Achieve Homeownership, a three year pilot program to work with community organizations to encourage and support the advancement of diverse homeownership throughout southern Minnesota.

Home Stretch

The first Karen and Burmese Home Stretch classes are held in Worthington.

HOPE Award Finalist

SWMHP is a HOPE Award Finalist for our work in helping minority families to achieve homeownership.

NeighborWorks Green Organization

SWMHP celebrates our 20th anniversary.  SWMHP also became a NeighborWorks Green Organization furthering our commitment to sustainable operations.  The agency opens a satellite office in Mankato.

Southwest Mental Health Center Office

SWMHP continues to expand our work in commercial development by assisting the Southwest Mental Health Center in the development of a new office in Worthington.  This project completes the redevelopment of the former Central School site.

10th Street Townhomes

SWMHP completes 10th Street Townhomes in Storm Lake, its first Low Income Housing Tax Credit project in Iowa.

Artplace America

SWMHP receives $3,000,000 from Artplace America to incorporate arts and cultural strategies into our community development work.  SWMHP was one of six grantees awarded a Community Development Investment for a three year period.

Herman Motors Building Renovation

SWMHP partners with the Rock County Historical Society to renovate the former Herman Motors Building in downtown Luverne.

Southwest Minnesota Continuum of Care

SWMHP receives a letter from the Department of Housing and Urban Development, Department of Veterans Affairs, and United States Interagency Council on Homelessness acknowledging that the Southwest Minnesota Continuum of Care has effectively ended homelessness among Veterans.
Service Area