Take a Workshop
The SWMHP Home Stretch Classes are held virtually each month. If you are in urgent need of a homebuyer education certificate (for instance, if you have a closing coming up) please click on the link for Framework below.
Whether you're looking to buy a home, struggling to keep the one you've got, or planning housing to strengthen your community, we can help. Please reach out via email or phone. All one-on-one appointments will be done via phone or video conference.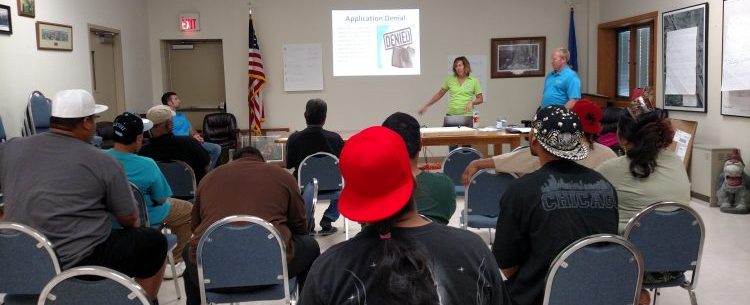 Purchasing a home may be one of the biggest decisions you will ever make and navigating today's housing options can seem impossible. Becoming an informed buyer through Homebuyer education is the single most effective tool for achieving successful homeownership.
Our classes will cover all the basics of home buying and homeownership including topics such as:
Are you ready to buy a home?
Managing your money
Understanding credit
Obtaining a mortgage loan
Shopping for a home
Protecting your investment
Framework
Interactive On-line education
Complete at your own pace
Fits into your schedule
$75 one-time fee
Receive a certificate upon completion
Framework is the only online homebuyer course designed by experts in online learning. It's comprehensive, so you'll have all the facts you need to navigate every step of the buying process. And you can learn when, where, and how you like. It even works on your smartphone. Framework meets many lenders' requirements for homebuyer education, but check with yours to make sure an online course is acceptable.
To get started, watch "Are You Ready to Own a Home", then click on the Framework logo below the video.

Home Stretch
8 hour classroom setting
Held in multiple languages
Offered in many cities in Southwest Minnesota
Day, evening and weekend times available
$40 one-time fee
Receive a certificate upon completion
In-person (classroom style) workshop taught by trusted professionals including certified Home Stretch educators. For the last 20 years, Home Stretch has provided over 100,000 Minnesota families with the non-biased knowledge they need to be successful.