Apr 24th, 2019
Partners and Friends of the Southwest Minnesota Housing Partnership,
On behalf of the Board of Directors, I am pleased to announce that Chad Adams has been hired as our Chief Executive Officer. Chad will start in his role with the Partnership on June 13, 2019.
Chad comes to the Partnership with significant experience in the public sector with a focus on economic and community development. It is through this work that Chad authored the Southeast Minnesota Workforce Housing Toolkit. Most recently, Chad was the City Manager of Albert Lea for the last eight years.
Chad has Bachelor of Arts Degrees in both History and Political Science from Southwest Minnesota State University and a Master of Public Policy from the University of Northern Iowa.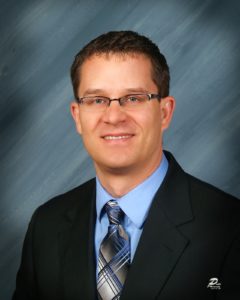 In collaboration with our Board of Directors and leadership team Chad is ready to start this next chapter in both his career and that of the future of the SWMHP. "I am very excited to become the next CEO of the Southwest Minnesota Housing Partnership (SWMHP)", said Adams. "The SWMHP has a strong history and reputation of delivering healthy places to live throughout southwest and south central Minnesota since it's inception in 1992. I look forward to working with the SWMHP staff and board to continue the success of SWMHP and building upon the many opportunities and partnerships that exist throughout the region and state."
Chad can be reached at chada@swmhp.org or (507) 836-1602 as of June 13, 2019.
If you have any questions, please do not hesitate to contact me. THANK YOU for your continued support, our continued relationship, and most importantly, your continued trust in the Southwest Minnesota Housing Partnership.
Scott Marquardt
Board Chair
ScottM@swifoundation.org