Project Management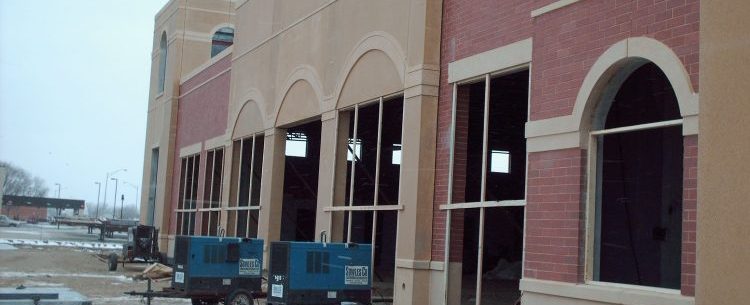 Many communities need assistance in order to secure resources, to manage the financing process and the construction of community facilities and housing. SWMHP offers full-service project management within a wide-array of project types at an affordable price.
Fire Hall, Worthington, MN
The City of Worthington contracted SWMHP in order to provide construction management services for the development of a new fire hall. The City had acquired the former Campbell Soup canning facility, demolished and cleared the site. The community issued bonds to construct a new fire hall, conference and classroom space. SWMHP acted as the City's development agent working with the Architect to finalize design approve, administered bidding and construction oversight.
Orness Plaza, Mankato, MN
The Mankato Economic Development Authority (EDA) acts as the public housing authority for the City of Mankato. The Orness Plaza is a 101 unit seven-story building that was constructed in 1972 as the first public housing facility in Mankato. By 2006, the building was seriously deteriorated and needed over $10,000,000 of additional investment in order to make the necessary repairs. The EDA contracted with SWMHP to secure financing and to provide development services. The SWMHP first received an allocation of low income housing tax credits in 2008 but due to the Great Recession was unable to secure investors and applied for T-CAP funding from MHFA and Competitive Capital Funds through HUD. Both applications were successful and rehabilitation started in 2010 and was completed in 2011. Orness Plaza was a Green Communities pilot project with energy & health impact studies conducted by the University of Minnesota and the National Center for Heathy Homes respectively. The health impact compared and tracked health outcomes from prior to rehabilitation to two years after completion. The project utilized a geo-thermal system, improved ventilation, integrated energy and water conservation improvements and focused on exercise and services space for the largely handicapped and geriatric tenants. SWMHP managed the project from securing the financing and development team, managing the Architects, bidding, Davis/Bacon, tenant relocation and construction management to its completion in 2011.
Lakeside Manor, Redwood Falls, MN
The Lakeside Manor is a 52 unit public housing property owned and managed by the Redwood Falls Housing and Redevelopment Authority (HRA). The building was severely damaged by fire on January 24, 2013 and was vacated by its residents. The HRA began working with its insurance and HUD to assemble sufficient funding to demolish damaged areas and to redevelop the property. In 2015, the HRA was awarded additional funding through MN Housing Finance Agency and the City of Redwood Falls. In May 2015, the Greater Minnesota Housing Fund contracted with SWMHP to provide technical assistance for the HRA which was expanded into a project management contract with the HRA in May 2016. The project is currently under construction and is expected to be completed providing affordable housing to residents by August 2017.