Assessments & Inspections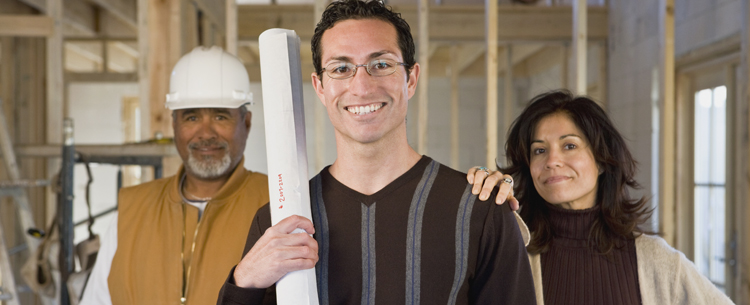 SWMHP offers construction management services, which can save you headaches, time, and money on your project. With over 5,000 housing units under our belt, we know that affordability and workmanship must go hand in hand to provide a valuable product for homeowners, renters, and the overall community. Our Construction Managers oversee the entire construction process to ensure that your project will stick to its timelines, stay on budget, and leave you with a quality product.
For more information on how Construction Management Services can work for you, call Jesse Schott at 507-836-1626 or email Jesse; or check out some examples of our services below:
Southwest Building Specialists
History
Southwest Building Specialist, Inc. (SWBS) was formed as a for profit corporation in 2005 by the Southwest Minnesota Housing Partnership in response to a large need in the service area; especially general contractor services, and Building Official and Home Inspection services. The company has successfully operated in the southwest and South Central Minnesota region since then, working on small and large scale construction, repair, and remodel projects focusing on commercial and residential contracting. These services have helped more people obtain their dream of buying a safe, healthy and affordable home; as well as provided home inspections of newly built and previously owned homes.
Experience
We have over 40 years in collective experience on the local, state, and regional level. SWBS has managed both private and government projects ranging from under $100,000 to over $5 million. We have been involved in many types of construction projects – new construction, rehabilitation, commercial construction.
SWBS take on public building projects with confidence. Our general contracting offers professional project management and sensible pricing. General Contracting coordinates all your construction project activities and budgets so you don't have to and keeps the project on schedule and on budget.
A partial list of our clients include the Southwest Minnesota Housing Partnership, Southwestern Mental Health Center, Springstone LLC, Rock Manor Townhomes LLC, Worthington Housing and Redevelopment Authority, 10th Street Townhomes LLLP, Eagle Ridge Townhomes Limited Partnership and First Farmers and Merchants Bank. We have significant experience in the construction of a variety of facility types such as: Office Buildings, Apartments and Townhome Renovation, Single Family New Home Construction and Construction Management.
Services
The Southwest Building Specialists, Inc. is strategically positioned as it focuses on the new construction and existing commercial structures and residential dwellings by researching ways to improve health, safety and welfare in the construction industry, as well as utilizing state-of-the-art technology in the design and construction practices. These services offer our customers the best possible solution as they:
Provide a service which is needed in this area.
Are strengthened by a team with combined experience of over 40 years in the construction industry.
Provide our customers with Capital Needs Assessments, HERS Services and Blower Door Testing.
Provide general contracting, construction management, design/build, carpentry, demolition, masonry, insulation, concrete, roofing, and siding.
Provide a full range of full inspection services to the industrial, commercial and residential markets, such as: home inspections (new construction and existing), and building inspection services from plan review to final inspection.
Construction management services also provide:
Constant oversight of progress in order to validate the quality of materials furnished and work completed.
Communication between owner, architect, supervisors and subcontractors is essential in order for a successful project to be completed on time and within budget; organizing construction meetings allowing for lines of communication to remain open.
Continual monitoring and tracking of actual costs versus estimated costs. To avoid surprises we hold weekly meetings with the owner to keep them abreast of all cost developments.
Request subcontractors' and suppliers' pertinent information through a subcontract agreement that is signed by both the subcontractor and the Southwest Building Specialists, Inc.
Require a partial lien waiver signed and returned by the subcontractor for payment made with each monthly billing.
Organize and provide an operation wand warranty manual for the entire project.
Provide warranty inspections on the 11th month after work has been completed and provide any warranty work that is needed in a timely manner.
Healthy Housing Inspections
Here at SWMHP, Staff understands the importance between a safe and healthy home, and the health of the individuals and families residing there. For over 15 years, the Partnership has been involved with the development, implementation and operation of healthy home programs; on the rehab of their multi-family structures, as well as a Healthy Homes Assessment Program for various counties in the region.
Healthy Homes Assessments are a free service. Each assessment will identify potential concerns AND solutions for housing-based health hazards, and will provide the occupants with information and resources to address health and safety issues found in the home.
SWMHP currently accepts referrals and conducts inspections in Watonwan County. For more information on scheduling an inspection or making a referral in Watonwan County, please contact SWMHP Project Manager, Tyler Goedtke by email or by calling 507-836-1621.
SWMHP also partners with Southwest Health and Human Services to provide healthy housing assessments in the Counties of Lincoln, Lyon, Murray, Pipestone, Redwood and Rock. For more information on scheduling an inspection or making a referral, please visit their Healthy Homes Program website.